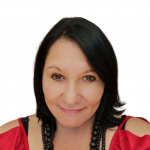 I make it my personal mission to find the best possible solution for my clients in dealing with their debt. I have extensive knowledge in the field and will ensure that we apply the best solution for you.
Tanya Du Plessis - Advisor
What I thought would have been the most horrible experience I have ever had to go through, turned into such a easy process. Tanya not only took away all my stress but helped me get financial freedom.
Due to Tanya's friendly and profession service , I was sequestrated and rehabilitated through Loanro Insolvencies and able to buy a new house shortly after everything was settled.
Thank you Tanya for making the process so easy and keeping me up to date with everything during the process, also ensuring that I don't deal with creditor. You took my stress away and I am forever grateful.